Why Multi-IRP is necessary for corporate in 2023:Ensuring seamless E-Invoicing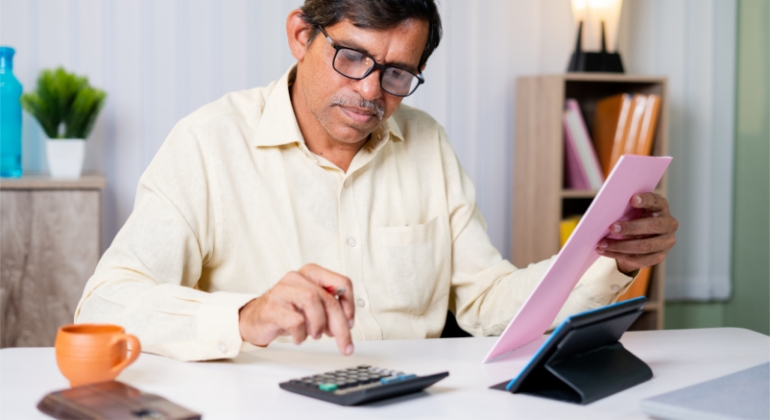 In today's rapidly evolving business landscape, where technology drives efficiency and compliance, staying ahead of the curve is non-negotiable for corporates. One of the critical aspects of modern business operations is e-invoicing and as regulations become more intricate and business operations span multiple portals, the need for a Multi- Invoice Registration Portal (IRP) approach has emerged as a necessity rather than a choice. In 2023, corporates are finding that one IRP is never enough, and embracing a multi-IRP strategy for every business.
The Complex Landscape of E-Invoicing
E-invoicing has transformed the way businesses handle transactions, ensuring accuracy, efficiency, and transparency. However, managing e-invoicing via only a single point of contact is something that an enterprise needs to be wary of. The intricacies of each Invoice Registration Portal (IRP) further highlight the limitations of relying solely on a single IRP.
Vayana's Multi-IRP Enabled GSP: A Game Changer
Let's take an example of a large corporate with production running 24×7, their dispatches stand a chance of seeing disruption due to downtime of their e-invoice registration portal. At the time of writing, these disruptions become more regular. With Vayana's enhanced Multi-IRP e-invoicing service, corporates like them do not have to hold operations, as Vayana GSP tracks the availability of secondary/tertiary IRP and intelligently routes the client's e- invoicing request to the available IRP.
Vayana, India's leading GST Suvidha Provider, understands that even a 0.001% failure rate in e-invoicing leads to loss of business for large enterprises. With Multi – IRP capabilities, we provide a unified platform API endpoint that enables you to generate e-invoices across any of the Invoice Registration Portals (IRP) your clients are registered with. Vayana's API uses adaptive intelligence tracking IRP's performance metrics, to ensure your e-invoice generation requests are honoured every time and giving you complete peace of mind.
Advantages of a Multi-IRP approach:
Embrace the future of e-Invoicing: Relying solely on a single IRP exposes businesses to the risk of downtime or errors in case of technical glitches or regulatory changes. A Multi-IRP strategy distributes risk across multiple portals, ensuring business continuity despite unexpected challenges.
Enhanced efficiency: With a unified platform API endpoint, generating e-invoices across various IRPs becomes a streamlined process. This saves time and minimizes the chances of errors that can lead to costly repercussions.
Embrace the future of e-Invoicing
In an era where disruptions can come from various corners, businesses need to be proactive in securing their operations. The year 2023 calls for a multi-IRP approach to e-invoicing. Vayana's innovative Multi-IRP-enabled GSP offers a strategic advantage by providing a reliable, efficient, and future-ready solution. Don't limit your business to one IRP. Partner with Vayana – India's leading GSP to unlock new possibilities and business continuity.