IDBI partners Vayana on supply chain finance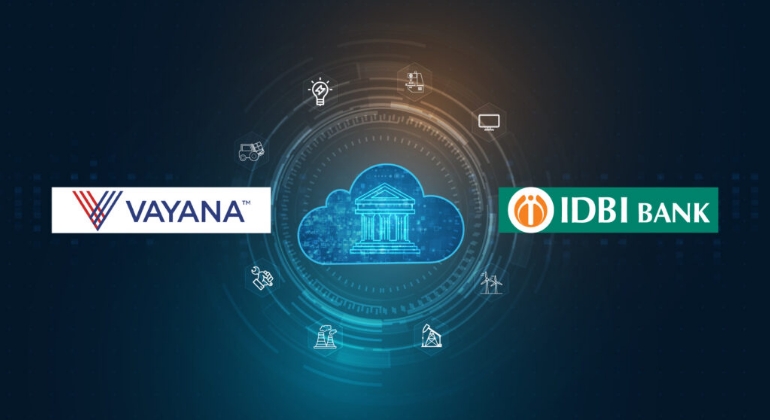 Vayana recently entered a partnership with IDBI Bank to provide its full-stack end to end Supply Chain Finance solution. This allows the bank to rapidly scale its Supply Chain Finance portfolio. Moreover, with Vayana's deep expertise in the BFSI space and rich experience in working with MSMEs, our solution ensures a superior customer experience and faster product rollouts. Moreover, it reduces servicing costs to the bank, hence, leading to even lower rates for their customers.
Thus, this partnership aims to contribute to the growth of Supply Chain Finance penetration in India, which currently stands at 1% of GDP and 5% of outstanding banking assets. With Vayana being IDBI's first fintech partner for end-to-end digitalization services, Mr. Rakesh Sharma, Managing Director, and CEO of IDBI Bank observes that, "Technology is making the process more efficient, flexible, transparent and is providing value-added services to end users." The improved customer experience supports a frictionless entry for more small businesses to access Supply Chain Finance.
The collaboration also leverages the existing opportunity in the Supply Chain Finance market, with an estimation of ₹60,000 Cr. and an annual growth expectation of 17%. As per Mr. J. Samuel Joseph, Deputy Managing Director of IDBI Bank, this collaboration falls under the bank's core strategy of using innovative solutions to create deep value for their corporate banking, and most importantly, MSME clients.
This content in this blog is generated with information available on the public domain, such as the following article.