Technology and the CFO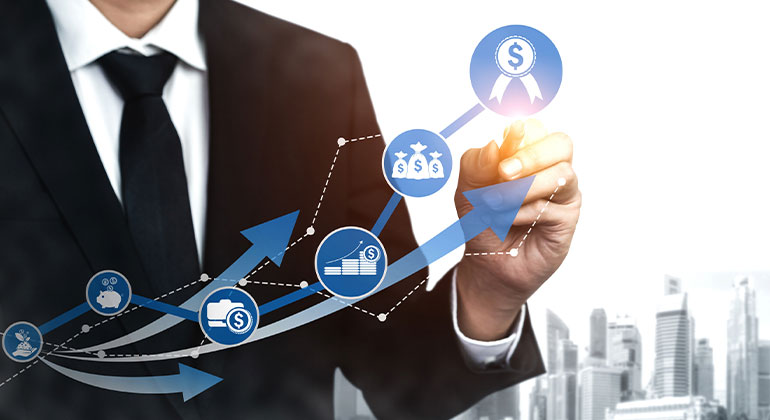 Technology and the CFO – a short take
While it may not always have been apparent, technology has always had a role to play in the finance function, money could be 'wired' as early as the 19 th century; COBOL has been around for over 60 years, digital stock exchanges appeared over 50 years ago, companies and banks have used mainframes for decades. However, what has changed in the past decade or so, has been the democratization of computing power, where customers and executives can unleash and use technology at an individual level. Technology use has become the norm, and CFOs all over the world are beginning to adapt to and embrace technologies in their day-to-day functioning.
Guardians of the Past, Present…
To understand how finance professionals are using technology tools, one must first look at the evolving role of the modern CFO. Traditionally, Finance heads have been responsible for Statutory and Internal Reporting, Financial Compliance, and ensuring Liquidity – i.e., their focus has been on the near-past and the present. Of course, finance heads have also been the custodians of Forecasts, but these too have usually been based on data on performances in the recent past.
….and now, the Future
The expectations from modern CFOs are as much, if not more, about the Future as well. The modern CFO therefore is more of a strategist than an accountant. Not only must they understand the big picture and align financial decisions to long term business goals, but they must also be evangelists, conscience keepers and effective communicators of this business vision within the company. They need to be able to provide inputs and advice to every other function – be it Sales, Production, Procurement or People.
Technology and the modern CFO
CFOs will increasingly use technology tools and processes that will help them in three areas:
They will become champions of Automation within the company – not just within Finance, but in every other function that impacts the company's supply chain
They will be the drivers of powerful Data Analysis. Finance has typically been the guardian of a company's transaction data, but increasingly CFOs will employ advances analytics to mine data from all functions to build accurate scenarios and projections
Using Presentation tools, (e.g., Data Visualization) to tell the story of the Big Picture more compellingly to colleagues and stakeholders
At Vayana, we put the CFO First
Vayana is India's largest trade finance platform, and we have got there by aligning ourselves to customer goals.
We have built our products and services in ways that go way beyond delivering liquidity efficiently.
Our platforms, applications, and products help CFOs automate Receivables and Payments without needing to invest in new processes and infrastructure. Through a single window, CFOs can run multiple bank programs on auto pilot. Read about our platforms and Receivables and Payments solutions
We simplify Compliance for Corporates and their Supply Chains. Our GST-API platform has had Zero downtime since inception, and our Plug and Play solutions for E-Invoicing and E-way bill products make Compliance effortless for everyone on a supply chain.
We offer advanced Analytics to corporates and banks that help in making sense of data and making decisions Future Proof. For instance, our Good Business Score uses actual transaction data to give corporates a real time pulse of the strength of their supply chains. Through Vayana Credit Assist, we make it easier for lenders to expand greater confidence, thereby helping entire supply chains to grow.
We customize dashboards to make data more useful for both businesses and lenders on our programs
If you'd like us to take you through our platforms, products, and applications, mail us at scf@vayana.com