V-TAP Credit: A win-win for Banks and MSMEs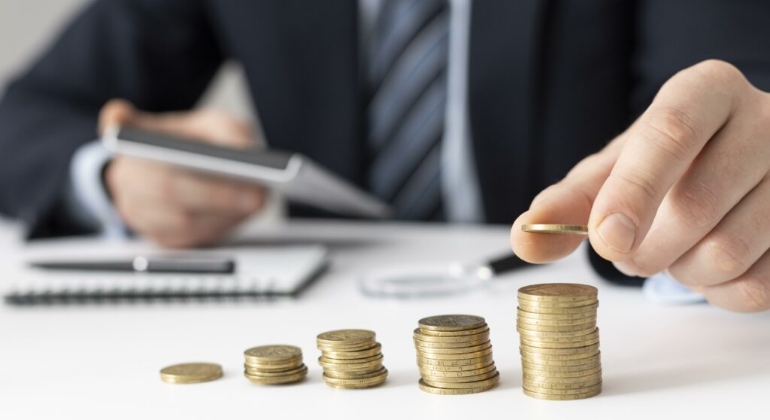 Banks are constantly on the lookout for innovative solutions to help them build a high-quality credit book at a lower cost. The micro, small and medium enterprise (MSME) sector is an area of interest for banks as it provides a significant opportunity to expand their lending portfolio. However, the MSME sector has its own unique set of challenges, including lack of infrastructure to manage structured credit, high costs incurred by suppliers, inflexible tenures, and problems with reconciliation due to lack of a reliable payment intimation and follow-up mechanism.
To address these challenges, V-TAP has introduced a zero-effort, highly effective solution that not only removes the existing barriers to acceptance of working capital credit products but also helps banks quickly and easily scale up their portfolio and build a high-quality loan book at substantially lower costs.
V-TAP is a digital platform that facilitates easy access to credit for MSMEs. As part of the V-TAP network, banks can issue and authorize limits to accelerate credit disbursal, while V-TAP takes care of the heavy lifting. V-TAP defines a lending program with the bank, markets the program to MSME distributors, on boards them to the digital platform, monitors and mitigates portfolio risks, and ensures repayment and settlement. With V-TAP, no changes are required in the existing processes of banks, NBFCs or FIs.
V-TAP's digital platform has several advantages for banks. Firstly, it provides a seamless and paperless experience for MSMEs, thereby reducing processing times and increasing customer satisfaction. Secondly, it enables banks to lend to a wider range of MSMEs, thereby expanding their lending portfolio. Thirdly, it helps banks build a high-quality loan book as V-TAP's platform ensures repayment and settlement, thereby mitigating portfolio risks.
In addition, V-TAP's platform also benefits MSMEs. It provides them with a one-stop solution for their working capital needs, thereby reducing their dependence on multiple lenders. It also helps them manage their payables to suppliers and receivables from dealers and distributors more effectively, thereby improving their cash flow management.
In conclusion, V-TAP's digital platform is a win-win solution for both banks and MSMEs. Banks can expand their lending portfolio, build a high-quality loan book, and reduce costs, while MSMEs can access credit easily, manage their working capital more effectively, and improve their cash flow management. With V-TAP, banks can now reach out to the MSME sector with confidence and help them grow their business.