How a Fintech simplifying cash, credit and compliance for small businesses keeps customer experience at the centre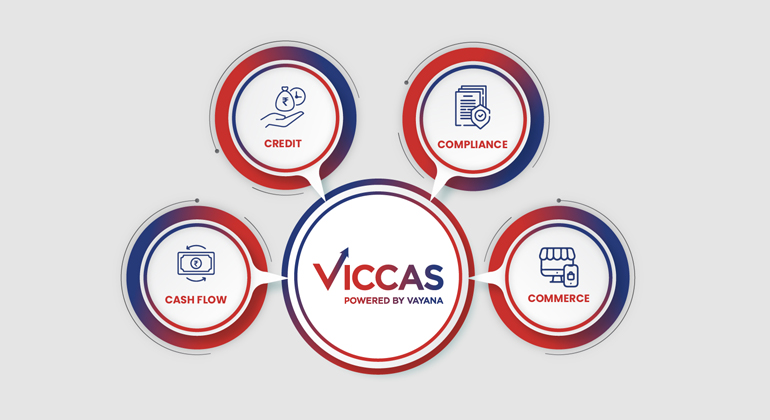 For Fintechs, the significance of simplified journeys and user interactions cannot be overstated. This holds true not only for B2C interactions but also for B2B engagements, where the impersonal nature of transactions can sometimes eclipse the human touch. It's important for Fintechs to recognize that at the core of every transaction, is a human user – regardless of their business model. This user-centric approach underscores why simple digital journeys are pivotal for driving ease of business.
Simplified onboarding and user-friendly interfaces
In the Fintech landscape, the significance of easy onboarding and a user-friendly interface for transactions extends beyond mere convenience. Simplified and efficient onboarding processes create a positive first impression. A user-friendly interface ensures that the services purchased don't stay unused. Simple use of tech, snowballs into many more benefits such as repeat purchases or opting for upgrades, and word of mouth! When users find value in a service from the very beginning, it ignites a positive cycle of trust, loyalty, and continued investment. Thus, where competition is fierce and options abound, seamless interface can be the differentiator.
Vayana's Integrated Cash flow and Credit Analytical Solution (VICCAS), designed to address universal challenges in the supply chain, offers hassle-free onboarding that enables MSMEs to quickly create accounts, start making vendor payments, achieve faster invoice collections, access timely credit and simplifies their e-Invoicing. Such support offered to MSMEs is particularly critical as they are pressed for time, and often juggling priorities on tight resources.
User-centric tools for better financial control
One of VICCAS's central functions is its innovative Invoice Collection feature. This function streamlines the process of receiving payments from buyers by sending automated reminders and providing versatile payment links that cater to various modes of payment. This not only expedites the payment process but also eliminates the need for cumbersome phone calls, and manual labour runs. Thus, ensuring a faster and more efficient way for cash collections. Moreover, VICCAS's emphasis on easy collection and reconciliation further enhances the financial control that small businesses can exert over their operations. By eliminating delays in payment processing, VICCAS effectively communicates that it is committed to cultivating smooth and trustworthy business relationships.
Balancing convenience and security for seamless transactions
Customer Experience (CX) in Fintech also hinges on the seamlessness of transactions. VICCAS blends convenience and security. Its interface ensures effortless navigation assures users of a secure transactional journey. Since, many invoices are followed by e-invoices and often e-way bills, the solution offers quick generation. Ensuring that documentation and paperwork, however crucial, does not come in the way of doing everyday business. Moreover, the multifactor authentication adds robust layers of protection, while meticulous transaction validation mitigates risks, reinforcing VICCAS's dedication to financial security and user trust.
Responsive customer support, building trust and reliability
Customer support assumes significance due to the sensitive nature of financial matters for businesses. Finance isn't just transactional; it's the essence that propels enterprises forward. Acknowledging this, VICCAS prioritizes accessible assistance channels. Especially considering that VICCAS even takes heed of credit services, in addition to managing business transactions. The 24×7 support from the relationship manager stands as a vigilant guardian, ready to address concerns around the clock. Augmenting this, pre-commitment product demonstrations play a pivotal role in putting the customer at ease. These demos extend a supportive hand to businesses, allowing them to immerse themselves in the product's functionality before commitment. This first-hand experience doesn't merely reduce uncertainties; it equips businesses with the confidence to make well-informed financial choices.
Here are some of the considerations that Fintechs can take to build simple user-journeys that have business at the core:
1. Holistic Integration: Fintech enterprises create comprehensive ecosystems that provide immersive customer experiences, extending beyond transactions. For instance, offering budgeting tools, investment options, and bill payment services within one user-friendly app.
2. Innovation: Advanced technologies like AI, biometrics, and blockchain enhance user security to be more watertight. Biometric authentication combines convenience and security. AI-driven personalization boosts engagement, while blockchain ensures transparency and trust.
3. Crafting Value Propositions: Fintechs' foundation lies in crafting value propositions aligned with customer aspirations. Well-designed stimuli form the basis of streamlined customer experience, driving various customer responses and lasting loyalty. For example, tailoring insurance packages based on individual user profiles and needs.
Thus, with Fintechs' trajectory hinging on their ability to craft compelling customer experiences, using tailored technologies, they stand to solidify customer loyalty. As Fintechs continues to redefine financial landscapes, easy interactions and customer-centricity paves the way for sustainable growth and lasting relationships.