Last-mile finance: a win-win for all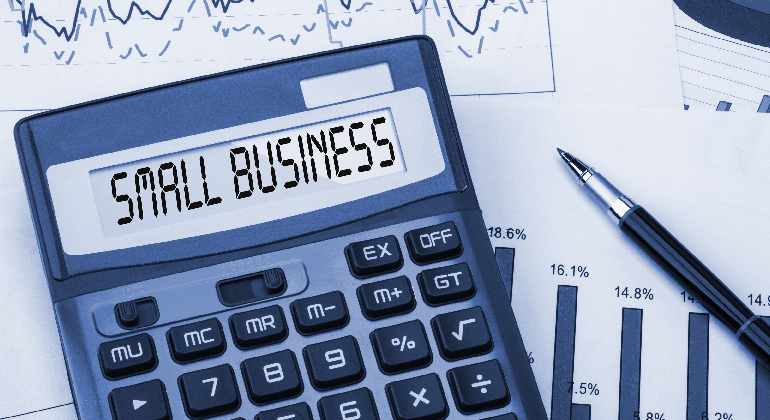 Take a walk through the nearby market in your locality, and you will spot several Kirana Stores and Grocery shops. But in spite of store owners' hard work, these stores look the same over the years. Ever wondered why?
To get you the required products, the retailer needs a continuous supply of goods from the distributor, who requires on-time payment. But that does not always happen, as retailer's own customers take goods on credit and make payment delays. Additionally, he also has to take care of the fixed recurring expenses of the store such as rent, salaries, electricity, phone bills, etc. This results in low liquidity and cash flow.
But he also can't keep his shelves empty, or he will lose regular customers like you. So to ensure that the shelves are adequately stocked, the retailers resort to moneylenders, who charge exorbitantly high-interest rates, ultimately entailing more cash burn.
This cash crunch leaves no room for growth as there is minimal money to invest in expanding shelf space, increasing SKUs, or introducing products from new brands. To fill the liquidity gap, a natural thought is to take a bank loan. But, for small enterprises, it is not easy to get direct credit from financial institutions as: –
Focus on large-sized borrowers: Traditional banking institutions lack the necessary infrastructure and mindset to disburse loans to smaller players, as these might not always have the best credit scores or financial statement records, which is a necessary criterion for banks
Unaffordable terms: Taking a loan from a bank not only adds to high-interest costs for MSMEs but also additional costs in terms of collateral requirements and high service fee
Disbursement infrastructure: Complicated documentation and long processes required by banks makes access cumbersome to time-starved and resource-starved retailers, who need recurring credit of small amounts on an immediate basis
This leads to a big credit roadblock, becoming a huge reason why many small and micro-retailers remain of the same size from the time they are set up.
Moreover, this is not just their headache – this credit roadblock at the last mile has a stifling effect on all the players before them in the supply chain, as their inability to expand impacts every brand, manufacturer, and corporate that depends on them. A weak cash position of a retailer affects the visibility of the brand by bringing invisible erosion to its top-line. Inability to provide the required credit terms affects the relationship with retailers, leading to less shelf space for the corporate.
This is where Vayana Retailer Financing makes all the difference. Bringing banking closer to the doorstep of the retailer is a difficult task, but Vayana has cracked this code with its one-stop digital solution. Offering on-demand credit to the retailers, Vayana ensures that the distributors are paid on time at affordable rates, with minimum or no collateral. The credit period can range from 7 to 45 days, depending upon the nature of the business. Following are the program highlights that make Vayana stand out:-
Inclusivity: Vayana covers all types of last-mile retailers under its program basis their trade strength and vintage, by using historical trade data derived from GST returns or the ledger information, to be able to furnish a credit limit for them
Reach: Class-apart digital infrastructure helps Vayana reach out to a large number of MSME players at once
Affordability: Digital credit assessment and digital onboarding helps Vayana serve retailers at low-cost
Time-saving: From onboarding of retailers to disbursement of credit, Vayana ensures speed for the time-starved players through quick digitalized methods
Reduced complexity: Vayana's solution replaces complex documentation procedures with convenient processes and paperwork
Easy to understand: Getting credit is a simple, one-click process that even the busiest retailer can grasp
Matching with the right lender: Vayana curates the right lenders, who are comfortable with the high risk profile, for the retailers
Additionally, the positive ripple effect of the program solves the collection issue throughout the supply chain, to the top. Distributors get timely payments from retailers and save in collections, leading to higher sales and faster stock rotation.
Corporates, on the other hand, benefit in multiple ways: –
Increased visibility of brand: If the retailer has a continuous supply of finance, the corporate can push its products to him leading to increased shelf space for the corporate's brand and improved distribution reach. This will in turn improve the top-line.
Improved Predictability: A recurring and timely collection from the retailer to the distributor will ensure the same to the corporate from the distributor. These automated cashflows will make budgeting and cash flow predictability efficient for the finance heads
Reduced Days Sales Outstanding: DSO represents the average number of days it takes the company to convert its credit sales into cash. Retailer financing will help corporates reduce DSO, due to faster conversion of cash stuck in receivables
On-time payment to suppliers: Timely or early payments from the retailers to distributors will result in the same from distributers to corporates. This way, the corporate will be able to timely fulfill their payables and reduce the COGS and DPO extension. On-time payment will ensure good terms with suppliers and help gain a competitive advantage in the receiving raw materials
With this Product, Vayana intends to solve the credit starvation of millions of last-mile Kirana stores in the country and increase their sales and growth, along with unclogging the distribution channels for the whole supply chain. In conclusion, it's a win-win for all!
A corporate can give access to this program across its whole supply chain from distributors to retailers. To know how, fill out the contact form below or mail us at scf@vayana.com.
Read about: Vayana Tap Program, Vayana Card, and Commercial Card.
Read about our partnership with PCPDA, to help the retailers :