Top supply chain trends in 2023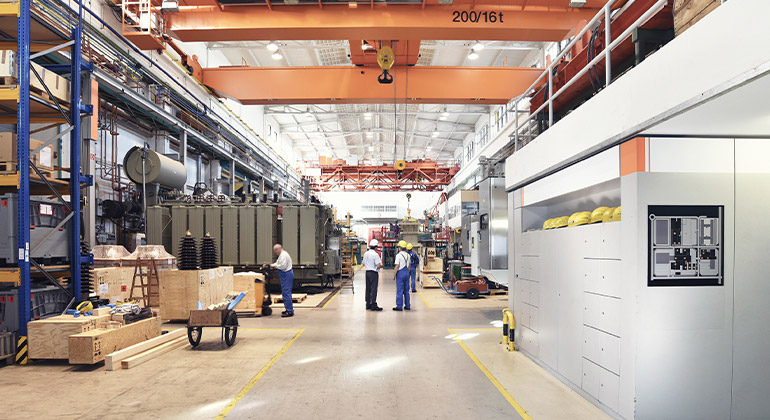 The Chinese calendar calls 2023 the year of the rabbit, while the zodiac has little to do with supply chains, businesses can expect to hop into more robust digitization for smarter trading. The following four trends highlighted for the coming year bring out the increasing role of technology expected to change today's brick-and-mortar operations for the better.
1. Businesses will find it easier to be ESG – ready with the right kind of working capital
ESG has become the buzzword for many organizations who want to excel in production, operations to drive volumes. With climate crisis and changing consumer needs, large business across the globe have set clear ESG goals that hopefully go beyond investor decks and annual reports. India currently holds the presidency of the G20 under the theme of 'Vasudhaiva Kutumbakam', signifying 'One Earth, One Family, One Future'. In the spirit of coming together, even individual companies are playing their part.
With MSMEs contributing to 30% of India's GDP, it is no surprise that the small businesses will need to scale up to meet the operational excellence parameters of its customers – the large organizations. This is where Sustainability Linked Loans will have a role to play. Access to these funds encourages sustainability as a KPI, which brings about two important changes. The first is the inclusion of small businesses in ESG-friendly practices. As when a textile company makes towels that are light, the weight of the cotton procured plays a big role in the end product pushed to shelves. The textile company has to invest time and money in training & educating farmers from where the cotton is sourced and its channel partners on new norms and business mandates. The second improvement will be in creating change where it matters most. As individuals we try our best by refusing tissues and carrying reusable bottles, however, it is big corporations that contribute to 70% of the world's greenhouse emissions. Thus, when a business has the funds to be more sustainable, a bigger impact is made. SLLs even create an incentive as the loan rate fluctuates based on sustainability objectives being met. Hence, the growing popularity of SLLs and ESG mandates makes today's businesses the drivers of global change.
2. E-invoicing mandate will get deeper, down to the MSMEs
2023 predicts tighter compliance, with E-invoicing expected to be mandatory even for businesses with an annual turnover above Rs. 5 Crore. With more businesses following a standardized process, paperwork becomes less of a chore. For example, it becomes easier for a chip packaging vendor to make an E-Way bill as the Invoice Registration Number (IRN) is already available for processing their invoices. E-invoicing also builds assurance through documentation. The packaging vendor has been facing issues with their payment, as customers falsely claim a later billing date. With E-invoicing, a digital receipt is created to record the correct date and avoid any troublesome delays. Another recent change under the compliance bracket is the government extending Invoice Registration Portal (IRP) licenses to even private players. So in 2023, a greater proportion of MSMEs will be under a traceable
infrastructure, leading to more secure & visible transactions all around. In other words, through a simple digital mechanism, the country will be able to implement deeper compliance to curb fraud, tax evasion, and cascading tax effects. Meanwhile, businesses benefit from the interoperability of invoices across systems, shorter turnaround times, and a mechanism to track cashflow movement.
3. Blockchain technology will be able to create more transparent supply chains
Today, a supply chain has many blind spots as data on trade is not highly visible or trustworthy. With money, information, and goods exchanged at every node of the supply chain, blockchain acts as a rail line, stopping at every point to assimilate data and create a single source of truth. Such transparency will create more authentic product experiences, imagine a customer checking for the fair and free trade practices of a chocolate bar with a simple QR scan. Similarly on the production side, a dairy distributor can even know when the current batch was milked at the farm. In the new year more value chains are looking to test such Proof of Concepts, especially in relation to ESG norms. With this change in 2023, successful implementations are expected to reduce errors in execution, avoid trade partners conflicts and decrease reliance on tools such as audits, which only investigate events after they have occurred.
4. Digitization of trade documents will enable more effective cross-border financing
Today, while markets are internationally linked, getting access to affordable and formal sources of credit are still a challenge predominantly because of information asymmetry. However, things are slowly changing with cross-border trade financing becoming more easier for businesses to access. It begins with the UN's Model Law on Electronic Transferable Records (MLETR) encouraging the use of electronic trade documents. This will push countries to adapt their systems to be more uniform. In fact, with the UK set to legislate the MLETR many Commonwealth countries are predicted to follow. Hence, the small Indian snack exporter in Bangalore can send the same document to the importer in Australia, as well as the one in the UK, without changing formats or worrying about sending it safely.
Even outside of the MLETR, the increasing use of digital documentation is seen to particularly benefit cross-border financing, as seen through the government's recent International Trade Finance Service (ITFS) initiative. ITFS – an auction-based digital platform for buyers, sellers, and financiers, the manufacturer can conveniently 'shop' multiple lenders at once and have visibility with all financiers. Through an international financier on the platform, the manufacturer can finance their working capital in the currency of the invoice, a rate domestically unimaginable. Thus, by offering financing in a digitally effortless and cost-effective manner, the manufacturer, and all businesses alike are promised greater momentum for trade in the coming year.
With money making the world go around, supply chains emerge as the backbone of the modern economy. Where future gazing solutions are impactful beyond the internal operations of a particular business. This makes intelligent technology essential for 2023, where more dynamic applications and cross-system communication are necessary, making this forecast less of a reflection, and more of a guaranteed projection.