It pays to pay on time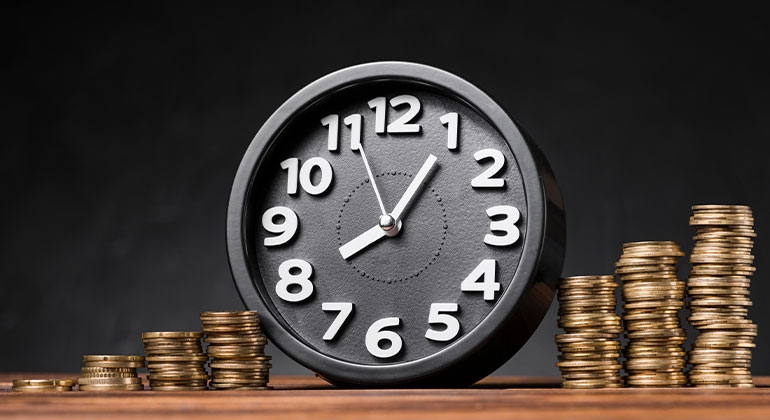 Delaying payments comes with hidden costs, but timely payments could earn the company more.
"Pay Late, Collect Early" is an age-old mantra that most businesses follow. However, there are several hidden costs in doing so, especially for the companies with large supply chains. Delayed payments result in delayed inward supplies, which in turn lead to missed sales, and sometimes vendors buffer for these delays through higher pricing. This impacts both the top-line and bottom-line of the company.
Banks do offer to finance payables to help corporates make timely payments and enjoy extended credit at the same time. However, most payables programs are not effective enough. They tend to be cumbersome to use, and do not cover small suppliers. Also, multiple financing programs may be required to manage a diverse supply chain – which would mean the complexity of integrating with the systems of multiple banks.
This is where Vayana makes a huge difference.
Vayana's Payables Financing Solutions offer a single window access to a range of flexible off-balance-sheet options to cover all categories of suppliers right down to the long tail.
This includes financing solutions such as Vendor Financing, Payables Line and Reverse Factoring, and discounting solutions such as Dynamic Discounting, Commercial Cards and Vayana Card.
(Read about our range of Payable Financing Solutions)
Our comprehensive payables financing program can solve transaction, recon, and review challenges for the corporates through the following advantages:
A Single gateway to multiple banks and products: A diverse range of suppliers may require multiple bank programs to suit supplier types. Vayana's single gateway access to multiple banks (including your preferred lenders and new banks) can lead to a much high coverage of supply chain partners;
Simple Integration: Vayana's payables financing programs require ZERO change in processes and infrastructure for corporates and their supply chain partners;
Rapid Rollout: Easy documentation and hassle-free digital onboarding ensure the rollout of programs at speed and scale
Increased Utilisation: Availing trade finance will be as simple as swiping a card so that the time-strapped trade partners can access it in a single click;
Monitoring: The use of advanced analytics to track the health and performance of channel partners, plays a huge role in assessing possible defaults in future;
Support – Vayana offers lifetime support including alerts, updates, reconciliation and reviews to all the parties.
To know more, leave your contact details below or mail us at scf@vayana.com