Vayana: lending hands to exporters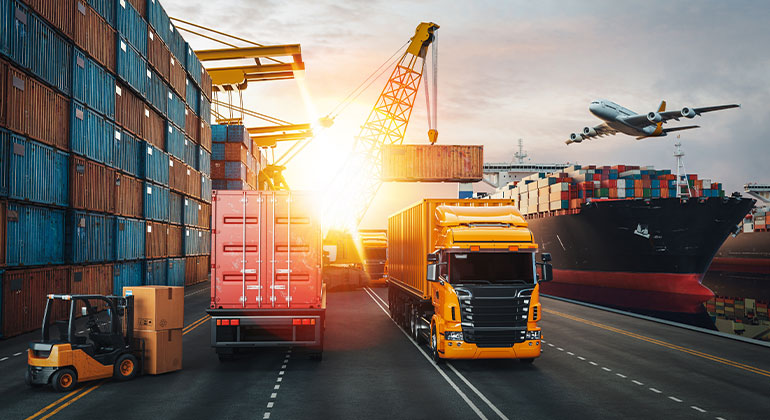 We call ourselves as the perfect 'partners' for exporters like you. We walk beside you in your export journey, helping you in your every step towards excellence.
Delivering Export Financing Solutions right at your doorstep
Overview
One of the major challenges that exporters often come across is long payment terms that in turn can affect the working capital. Exporters find it challenging to manage the up-front cost of manufacturing, shipping, and delivering the products or services to the buyer. This is where Export Finance helps by releasing the working capital and helping you get paid early while your buyer can continue to get credit for his payments. Through the support of our Export Finance solutions, exporters can grow rapidly and multiply their trading activities.
Without the support of Export Finance, exporters often resort to quoting lower prices to the buyers due to their inability to offer attractive credit terms or they risk losing the entire business to competitors who offer better payment terms. This means either loss of business for exporters or booking business that strains their liquidity significantly.
However, many exporters are unsure when to avail of the support of Export Finance for their trading needs. To help them, here is a quick guideline to determine whether you need the support of Export Finance now or not-
Need for working capital
Accepting new businesses and handling your daily operations constitute the biggest requirements for working capital. In all probability, you need huge fund reserves to develop your business and accommodate the credit period of the buyer. You are also in need of working capital to arrange for inventory at times.
Lengthy credit terms: You have agreed to a long payment cycle voluntarily to stay competitive.
Finance requirement at every stage of the business cycle: You are an exporter who needs finance at every stage of the business cycle right from your pre-shipment activities all the way to post-shipment ones. Supply side dynamics limit your bargaining capacity with suppliers who demand early or upfront payment while buyers insist on lengthy payment terms. At the same time, supply chain dynamics require
Expensive and cumbersome financial solutions: The only available l export finance solutions involve lengthy approval cycles, need hard collaterals, involve heavy paperwork and assess the amount of finance based on the value of the collateral rather than the size of the business opportunity.
Solutions
The Solutions provided by Vayana for Export Enterprises involve minimum paperwork and collateral. Vayana's efficient under-writing techniques and early payment solutions assist enterprises to boost exports with timely access to working capital. It also helps exporters to expand their business by attracting future export orders with attractive payment terms.
Vayana Export Financing Solutions covers every form of financing for exporters right upto 120 days. The solutions provide fast and timely finance with a minimum of fuss so that working capital support is available to your business at those critical time when it is needed most. Speed and ease of process define our export financing solutions – today, you can avail Vayana's Export Finance solutions at the comfort of your home or office in a click of a button.
How does it work?
We, at Vayana, believe in offering exemplary service services by simplifying your experience with us. Your entire journey with our Export Finance solution can be completed in 5 simple steps. All of this, with no IT infrastructure setup or additional expenses at your end or any process changes that are time-consuming to implement.

Onboarding you to Vayana (All exporters and buyers)
Submit Invoice in our portal
Buyer approves the invoice in our portal
We trigger FI for finance. FI discounts the invoice and pays the exporter
Buyer pays the FI on or before the due date.
Contact Vayana today to handle your export finance requirements efficiently and effectively.
Email: enquiry@vayana.com